Annual Beatles Convention – Featured Events
The highlight of International Beatleweek is always our Annual Beatles Convention at the Adelphi Hotel and this year we have some special events taking place during the big day.
We'll have film shows, interviews, art displays, a massive marketplace selling all things Beatles, live music with over 50 bands/artists and much, much more. There's lots to see and do, but here are few highlights of what's to come.
Go behind the music with Ken Scott, Geoff Baker and Julia Baird.
This year's Annual Beatles Convention will feature a series of discussions where you can listen to our special guests speak about their favourite songs and afterwards you'll hear the song performed live on stage by one of the Cavern's resident bands/musicians. An unmissable event!
Ken Scott will take you "behind the mixing desk", as it were, by talking about the work he did on various Beatles songs. After discussing each track, resident Cavern Beatle band, The Cavern Club Beatles, will preform the song live so you can really appreciate the intricacies involved in the Beatles music.
Geoff Baker worked as Paul McCartney's Publicist for more than 14 years. Now he'll open up about his life with Paul and talk about some of his favourite McCartney tunes. After speaking about the song you'll get to hear it performed live by the Cavern's resident 'Paul' – Tony Coburn and Beatleweek favourites, McDonalds Farm.
Julia Baird, John Lennon's sister and Cavern Director, will be discussing her famous brother's poetic mind and what some his songs mean to her and what they might mean to others. After each song Beatleweek veteran, Jon Keats, will perform the track live. "John Lennon – The Poet" debuted at Abbey Road on the River in 2016 and it went down a treat. We look forward to debuting this show at International Beatleweek 2017.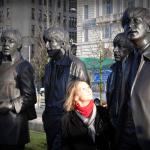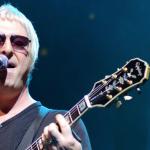 The Beatles and their Höfner Guitars (5pm – 7pm)
Last year Höfner sponsored International Beatleweek, bringing with them legendary artist, bassist and friend of The Beatles, Klaus Voorman. This year they will be returning for a special event in the Ballroom, telling the stories of The Beatles' Hofner guitars and basses through multimedia presentation and live demonstrations from Höfner endorsed bands, Hamburg Beat, The Shakers and The Bits!
GUEST SPEAKERS:
Leslie Cavendish – Personal hairdresser to the Beatles and ran their private 'by appointment only' Apple Hairdressing Salon. Leslie was summoned to cut the bands hair just before the legendary Savile Row rooftop gig in 1969. He continued to cut Paul and Linda's hair until 1975. In addition to this Leslie was also asked by Paul to join the rest of the Beatles on the Magical Mystery Tour in 1967. You can be sure he'll have some amazing stories to tell about his unique experiences with fab four.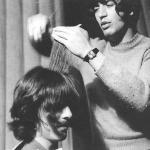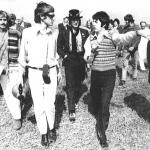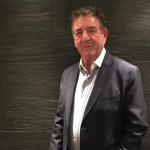 Larry Kane – Larry Kane is an American journalist, news anchor and author. Kane spent 36 years as a news anchor in Philadelphia, and is the only person to have anchored at all three Philadelphia owned and operated television stations. Early in his career, he was the only broadcast journalist to travel to every stop on the Beatles' 1964 and 1965 American tours, which he documented in his 2003 book 'Ticket to Ride.' He's also written a book about John Lennon, called Lennon Revisited and Kane was also one of the contributors to Yoko Ono's 2005 book 'Memories of John Lennon,' in which he recalled how Lennon cohosted the Philadelphia "Helping Hand Marathon" fundraiser in 1975 and gave a weather forecast on Kane's television newscast.Today he is the host of Voice of Reason, a weekly news analysis program on the Comcast Network, as well as a consultant for NBC and a special contributor for KYW News Radio.
Film Shows and Interviews
The Cavern Club – Cavern Documentary (TBA)
The most famous club in the world opened its doors 60 years ago this year. Watch a documentary about the world famous Cavern Club and join Cavern Owners/Directors past and present as Debbie Greenberg, Peter McFall and Jon Keats discuss the amazing history of the most famous club in the world.
RINGO'S BINGO!
In between speakers we'll be doing a charity Bingo game for BBC's Children In Need and Radio City's Cash 4 Kids. Visit the Adelphi Help! Desk on the day to find out more.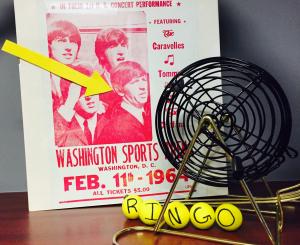 Adelphi Hotel
10am – 12am
Tickets: This event is included in all of our packages. Individual tickets for this event are £20 and can be purchased here.