Ken Scott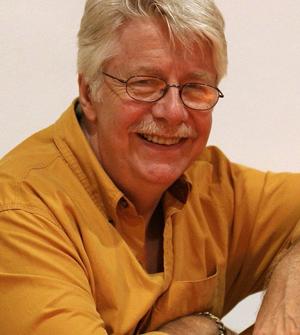 Description
Ken Scott was born in London. He began working at EMI Recording Studios (later renamed Abbey Road Studios) on 27 January 1964 at the age of 16. He received the traditional EMI studio training under veteran engineers like Malcolm Addey and Norman Smith. His first job was in the tape library, and within 6 months he was promoted to 2nd engineer (known then as a "button pusher"), where his first session was on side two of the Beatles' A Hard Days Night album.
Among the other artists he worked with as a button pusher were Manfred Mann ("Do Wah Diddy Diddy" was the first English number 1 hit he worked on), Peter and Gordon, the Hollies, Judy Garland, Johnny Mathis, Cliff Richard and the Shadows, and Peter Sellers.
After a short time as an assistant engineer, Scott was promoted to "cutting" (known as mastering today), where he spent approximately two years cutting not only acetates for EMI artists, but the masters for many of the hits that EMI also distributed at the time, including the American Motown catalogue.
In September 1967, Scott was promoted to engineer, where his first session was with the Beatles on their song "Your Mother Should Know". His first orchestral recording session came a few days later when he recorded the strings, brass and choir for the band's song "I Am the Walrus". During his time with the Beatles, Scott also worked on the singles "Lady Madonna", "Hello, Goodbye" and "Hey Jude", as well as The Beatles (the White Album) and Magical Mystery Tour albums. Among the notable songs from those albums that he worked on are "The Fool on the Hill", "Glass Onion", "Helter Skelter", "Birthday", "Back in the U.S.S.R.", "While My Guitar Gently Weeps" and "Not Guilty", the last of which was recorded for but never included on the White Album.
As an engineer at EMI, Scott also worked with numerous other EMI artists including the Jeff Beck Group, Pink Floyd, the Pretty Things, Scaffold and Mary Hopkin. In late 1969, shortly after completion of the Procol Harum album A Salty Dog, he left EMI for the independent Trident Studios, at the suggestion of Elton John producer Gus Dudgeon.
Scott soon found himself working with the Beatles again on their solo projects, including John Lennon's "Give Peace a Chance" and "Cold Turkey", Ringo Starr's "It Don't Come Easy" and George Harrison's All Things Must Pass.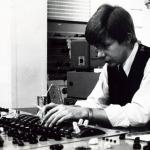 Back to bands