The Floral Pavillion (New Brighton, Wirral)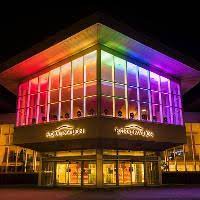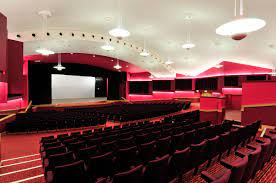 Description
The Floral Pavilion is a theatre in the seaside town of New Brighton, on the Wirral Peninsula in England. Situated on the promenade overlooking the River Mersey.
The original theatre opened in 1913 as an open-air summer theatre within the Victoria Gardens. In 1925 it was covered by an iron and glass roof and during the mid-1960s it was largely rebuilt, with a full metal roof.
The theatre closed in 2007 and was demolished as part of the town's £60 million Neptune Project redevelopment plans. The building was rebuilt to a new design and reopened in December 2008. The first act to perform at the venue after reopening was Ken Dodd, who has had a long association with the Floral Pavilion, making his first appearance in 1940. As well as an enlarged theatre auditorium, seating over 800, the complex also provides for conference facilities and a large multi-purpose lounge area
The Floral Pavillion will be the centre for our 'Mad Day Out' event at Beatleweek 2024.
Contact
Address
Marine Promenade, New Brighton, Wallasey