Latest News
Friday 26th May, 2023
Last few remaining packages that include The Analogues and The Fab Four!
As we gallop towards the summer, we only have less than 3 months until the start of International Beatleweek 2023!
This year's headline shows featuring The Analogues and The Fab Four are selling fast and we don't want you to miss out on this incredible opportunity to witness these two exceptional bands in action.
The last few remaining full Just Tickets and Tickets with Accommodation packages that include these two shows being performed at the beautiful Liverpool Philharmonic Hall, are on sale via our website internationalbeatleweek.com . So, if you're still contemplating whether to book for International Beatleweek, don't delay!!
The Analogues
Renowned for their impeccable attention to detail and unwavering dedication to faithfully recreating The Beatles' legendary albums, The Analogues will take you on an extraordinary journey through the band's most cherished masterpieces. Their performances capture the essence and magic of The Beatles, bringing their iconic sound back to life on stage.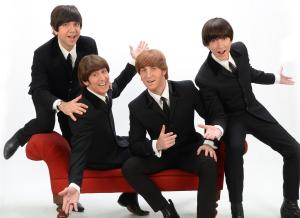 The Fab Four
Prepare to be blown away by the sensational talents of The Fab Four, the ultimate tribute band celebrating the timeless music of the original Beatles. Their dynamic stage presence, remarkable vocal harmonies, and meticulous musicianship will transport you back to the era that defined a generation. Get ready to sing, dance, and relive the magic of The Beatles like never before!