Tinos (Finland)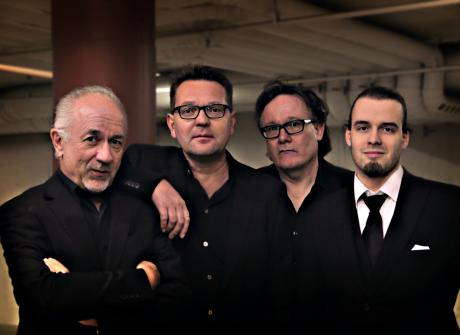 When on stage last year, Tinos from Finland (first-timers in Liverpool) assured their fans that they would return. But nobody could imagine that it would happen so soon: in 2019!
The band play melodic, harmonious, easy-to-dance pop-rock, rock 'n' roll and instrumental music in the original 60s style with a repertoire that varies from soft ballads to wild rock. On their two CDs, they have covered bands such as The Shadows, The Beatles and also other Mersey sound hits.  
The story of Tinos dates back to 1965 and is typical of their contemporaries, starting off as schoolboys playing together and gaining some local popularity. For various reasons, the musicians took a longish break in 1970, but reunited in 1991 after their native town Lohja arranged a large beach party and asked them to perform as the main act.
The band's present line-up includes Kari Aulo (lead guitar, backing vocals), Jussi Koskinen (rhythm guitar, vocals), Janne Viitanen (bass guitar, vocals) and Hans Sjöblom (drums, vocals). The musicians come from different backgrounds, but they have all been strongly influenced by The Beatles.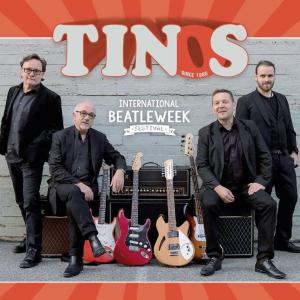 Tinos have mainly performed at family and company events, and on local 60s happenings in Finland, but since 2018 their venues have extended outside their home country. In February 2019, they had three gigs in Fuengirola (Spain), in March one gig on the 16thBeatles Night festival in Lille (France). In May, they made an appearance during the first ever Beatles weekend in Helsinki (Finland).
In 2018, the band was extremely pleased with the active audience in Liverpool singing along and (miraculously) knowing all the lyrics! Now that there's a chance to experience that 'Tinos magic' again during International Beatleweek, be sure to catch them –and join the ever growing crowd of fans!