Tinos (Finland)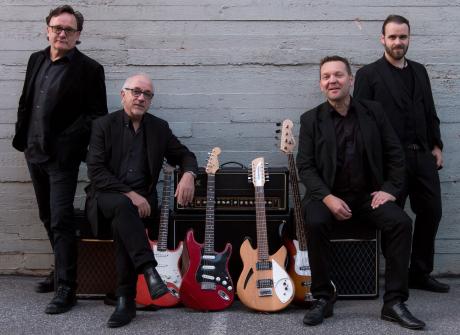 Tinos are one of the most authentic bands playing 60s music in Finland and define their style as follows: 'We play with a genuine energy and strong musical elements, vocal harmonies and gritty sounds, while also safeguarding the originality of the music.'
Their story goes back to school days in 1965, when a group of friends, strongly influenced by the Beatles, formed a band. Gaining some local popularity, Tinos played until 1970, when they decided to take a short break, which in fact lasted for 21 years.
They finally reunited in 1991 after their hometown Lohja arranged a large beach party and invited Tinos to perform as the headline act. Since then, they have played many gigs, both in Finland and other countries in the Baltic Sea region as well as in the UK, France, and Spain. Tinos have also set their eyes on the Americas and South-East Asia as part of their mid-term plans.
The band's present line-up includes Kari Aulo (lead guitar, backing vocals), Jussi Koskinen (rhythm guitar, vocals), Janne Viitanen (bass guitar, vocals) and Hans Sjöblom (drums, vocals). The musicians come from different backgrounds, sharing a mutual love of The Beatles.
In 2018 and 2019, Tinos were invited to Liverpool to perform at The International Beatleweek, and they also participated in the virtual Beatleweek arranged during the covid-19 outbreak in 2020.  Now that they are here again – be sure to get infected by the 'Tinos magic'!
Back to lineup