Murphy, Logan [The Beatles Boy] (England)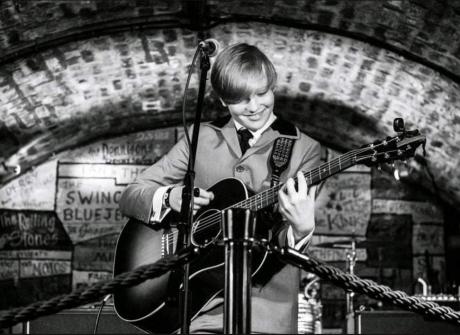 Logan came to our attention whilst busking on Mathew Street when he was the grand old age of 12! We invited him to do a few numbers in the club and he has returned many times since to perform the music he loves – the Beatles of course!
Known as 'Logan Murphy: the Beatles Boy', he has gone from strength to strength since then, even appearing on TV discussing his Cavern debut. Based in Cumbria, Logan is now a seasoned, gigging muso with a strong world-wide following on social media. During the dark days of lockdowns, he regularly performed live streams performing not only The Beatles but other favourite artists. He plays guitar and piano and last month released his debut single 'I'll Always Be your Mom' which is available on all platforms. A talented lad who is destined to become a Beatleweek regular for many years to come, he made is debut in 2020 contributing to our virtual Beatleweek. We finally welcome him in person to the festival, Logan… we hope you have a ball. Everyone else – don't miss him, he's a star!
Back to lineup