Tearaways, The (USA)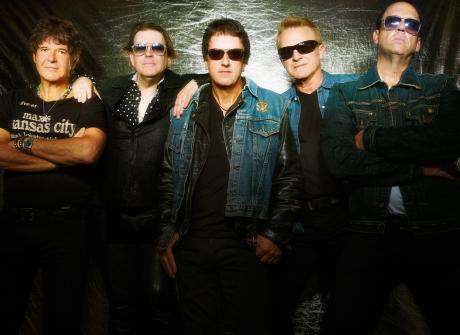 The Tearaways combine the influence of the British Invasion with the California Surf sound. With fans from Tom Hanks and Piers Morgan, to Tom Green and Jeffrey Foskett to music lovers from Southern California to Liverpool and beyond.
They started in the early 80s in Santa Barbra, when John Finseth formed a band with some friends to reflect their shared influences: The Beatles, Rolling Stones, Creedence Clearwater Revival, The Eagles, Jefferson Airplane, The Who, The Kinks, The Hollies, Squeeze, Tom Petty and Bob Dylan. Finseth recruited Greg Brallier (vocals/guitar), Dave Heckhouse (guitar), Jesse (drums) and Perry (keyboard) Benenati and later, John Ferriter (guitar/bass/vocals) and the band's career began in earnest. In 1983, Ferriter left to join The Stingrays. 
The Tearaways played their first International Beatleweek in 2004. They performed for huge crowds and appeared at the famous Cavern Club; they now return to the festival regularly and their appearances gained them another famous fan, Joey Molland of Badfinger, who used The Tearaways as his back-up band both in the United States and in England. The Tearaways have also been inducted into the Beatleweek Hall of Fame and, in 2009, penned their own original tribute to the festival, entitled, "Knackered." In 2012, JohnFerriter rejoined the band.
In 2016 Clem Burke, a member of the Rock and Roll Hall of Fame and a founding member of Blondie joined the Tearaways for a series of shows, including those at International Beatleweek and is now a permanent fixture in the band. After being absent last year, it's great to have these Californian rockers back in their spiritual home.
Back to bands