She's Leaving Home (Finland)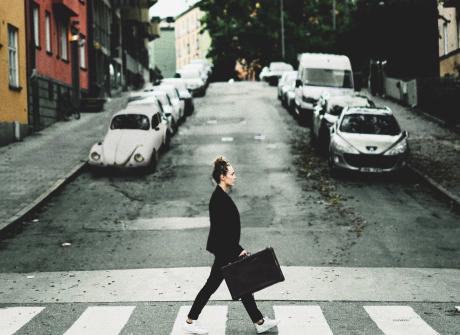 Keyboard player Riddo Ridberg (born 1960) currently runs four cover/tribute bands. The latest addition to the list is the Beatles tribute band She's Leaving Home.
As a huge Beatles fan, Ridberg has had the thought of starting the band for about 20 years, but had a hard time finding musicians that were up to par. The high skills required, from the musicians and singers, is essential for the band to sound like the original, as we all know.
Some years ago, Ridberg became familiar with Myyri Ruokolahti, a young female singer with an amazing voice. They worked together in a show production in Pargas, Southwestern Finland. The puzzle was solved! Ridberg would not start a band that copied the original songs, but instead start a band with young musicians that made new and fresh, keyboard-driven arrangements of the songs; all this without changing the lyrics or melodies, and with a female singer as the front figure. The band was completed with the multi-talented musicians Anton Elmvik (bass) and Oliver Tschernij (drums, additional keys).
The band is complemented by guest musicians if necessary. At the moment, the band is playing songs from the following albums: A Hard Day´s Night, Help!, Rubber Soul, Revolver, Sgt. Pepper´s, Magical Myster Tour, "The White Album", Abbey Road and Let it Be.
Back to bands