Rocks Off (Sweden)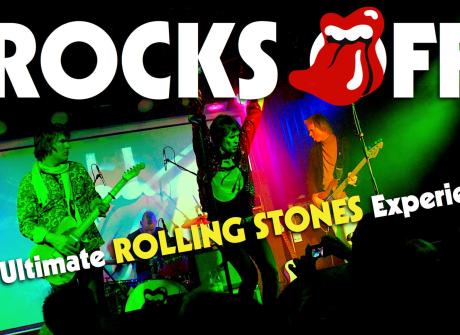 Who would've thought that one of the most popular bands at a Beatles festival would be a Rolling Stones tribute band? The perfect answer to that age-old argument, The Beatles or The Stones? Why not have both?
Back in the Mathew Street Festival years, it wasn't an uncommon sight to see tribute bands of all kinds, all over Liverpool, throughout the bank holiday weekend and at Beatleweek we still like to throw in some influences, contemporaries and other related artists into the mix from The Kinks and The Who to The Beach Boys and Bob Dylan.
Over the last two decades, Rocks Off have become part of the furniture at the festival and given us plenty of Satisfaction with their high-energy shows and uncanny Jaggerisms from frontman Tony Johnson.
They'll be taking to the Shankly rooftop on Monday evening, previously giving us the whole Let It Bleed album up there in 2019. If you didn't manage to get tickets for The Rolling Stones at Anfield this summer, we've got you covered!
Back to lineup