Rocks Off (Sweden)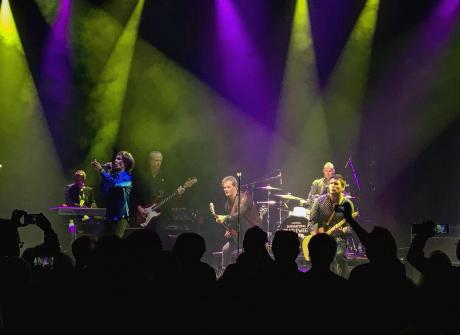 Why a Rolling Stones band at a festival dedicated to The Beatles?
In the sixties you were either a Beatle fan, or a Rolling Stone fan. Just ask John Lennon's sister Julia who, sometimes during her years of growing up, ended up arguing with her older brother when proclaiming she liked the Stones better than the Beatles. 
Famous for their high-energy shows Sweden's Rocks Off keep getting invited back to International Beatleweek year after year; this year it's their twelfth time.
https://www.youtube.com/watch?v=NGpgOI3Cz6U
With the band you can expect a couple of different set lists, including a mix of both the well-known Stones hits to some of the lesser-heard ones, depending on what gig you'll catch them at. 
The band's front man is Tony Johnson, well-known for his spot-on stage personification, complete with the moves and voice so close to Mick Jagger it will send some serious shivers down your spine.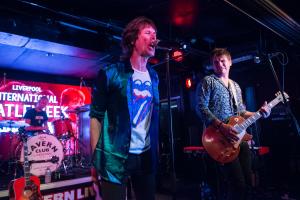 Taking the crucial role of Keith Richards is guitarist Les Granqvist, who with his perfect blend of a loose bluesy feel and razor sharp timing, embodies the man who some people has named the "Human Riff." 
Rocks Off lead guitarist is Lars Elf, a guitarist of extraordinary ability who can switch effortlessly from interesting and intricate Brian Jones parts to complex Mick Taylor solos that will rip your heart out, all the way to Ronnie Wood's perfect and complementary guitar parts. The line-up is completed by groove steady bass player Jesper Klarqvist, hard swinging, Guinness-loving drummer Peter Scherman, and the band's own Ian Stewart/Nicky Hopkins: whiz kid Mattias Samberg filling out on keyboards. 
Back to lineup