Pepperland (Sweden)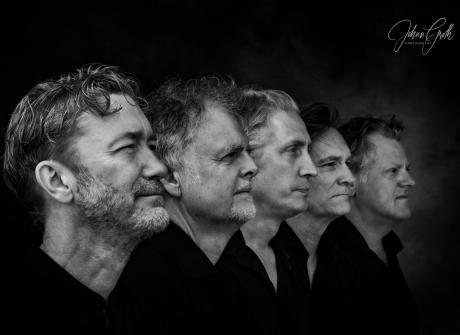 Pepperland, from Sweden, originally named Lenny Pane, began playing over 30 years ago and quickly became one of the most popular Beatles bands in the world.
Including the previous line-up, Lenny Pane, the band has been invited to Liverpool's International Beatleweek Festival more than ten times, and have been inducted into the Beatleweek Hall of Fame.
Well known for their note-for-note recreations of The Beatles' songs live on stage, the band have a reputation for tackling the more challenging songs from the latter half of The Beatles' career. Pepperland have played entire albums, such as "Revolver" and "Sgt Pepper" from the first note to the last, often with additional musicians on stage at venues like the Philharmonic Hall.
They have also made a long-lasting affiliation with Liverpool's own Mark McGann, becoming the backing band for his John Lennon show "In My Life" in some of Liverpool's best venues such as The Royal Court Theatre and The Echo Arena (now the M&S Bank Arena). In 2019 they performed with McGann for a special Lennon set as well celebrating 50 years of the album Abbey Road!
It is not surprising that Beatles' producer, George Martin, once pronounced Pepperland as "the world's best Beatles interpreters". Refraining from wigs, psychedelic clothes and other such attributes, Pepperland concentrate on the music and perform songs from all eras of the Beatles' large repertoire, including the lesser heard numbers and instruments that the band never played live.
Pepperland consists of: Micke Isacson (guitar), Stephen Sahlin (keyboards), Per Umaerus  (guitar), Mathias Gian Kündig (bass) and Benny Karlsson (drums).
Back to lineup