McGann, Mark (Liverpool)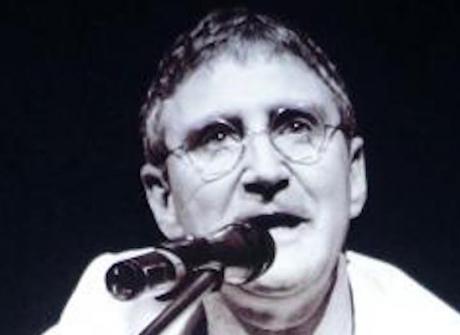 A familiar face at International Beatleweek, renowned actor, Mark McGann will once again be reprising his role as John Lennon at this year's festival!
As one quarter of the four, fab McGann brothers (along with Paul, Joe and Stephen), Mark got his major breakthrough in 1981 when he was cast as the lead in the West End production of Lennon, earning him a nomination for the Laurence Olivier Award. He then went on to play John in the 1985 film, John & Yoko: A Love Story.
In more recent years, Mark has appeared many times in Liverpool with his stage show, In My Life, and for 2019 he will once again be teaming up with festival regulars Pepperland to  bring this tribute to John back to Liverpool.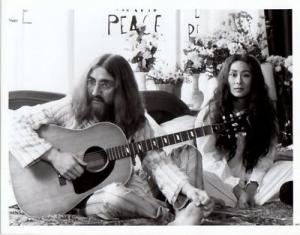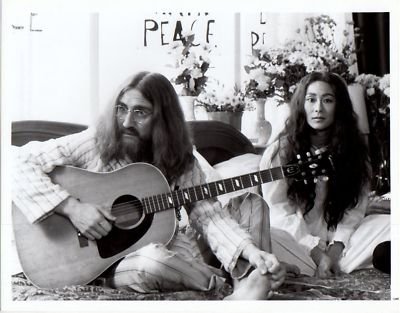 Mark McGann and Kim Miyori in John & Yoko: A Love Story
Mark McGann will be appearing at the Philharmonic Hall on Saturday 24th August.
Back to lineup