Harrington, Kevin (Guest Speaker)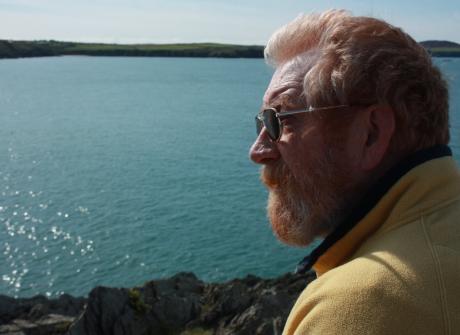 Born in London in 1950,  Kevin started work aged 16 as an office boy at NEMS Enterprises before working for Brian Epstein.  Moving to the Apple offices, Mal Evans invited him into EMI Abbey Road to take care of the equipment and look after 'The Boys', working on the double "White Album", Let It Be and Abbey Road as well as the famous Savile Row roof concert in January 1969.
Living at Friar Park with George and Patti, Kevin met Eric Clapton (Derek and the Dominos) during the recording of "All Thing's Must Pass" and on completion of Eric's sessions Kevin left with the band to live his dream of being on the road.
For the next 16 years Kevin toured with over 30 acts as diverse as Motörhead and Tommy Cooper, Ted Nugent  and Petula Clark,  Wishbone Ash, Tina Turner, and Rod Hull and Emu.
Living in Buckinghamshire Kevin self published 'Who's the Redhead on the Roof' in 2015 as a record of his time working for 'The Boys',  and is currently working on a second book covering his life on the road.
Beatles fans will remember Kevin for his cameo in the Let It Be film and more recently the Get Back docuseries directed Peter Jackson and released on Disney, particularly in the performances of Dig A Pony, where Kevin served as a human music stand in front of John Lennon, holding up the lyrics.
Hear about his time with The Beatles and more at this year's Beatles Convention at The Adelphi Hotel on Monday 28th August.
Back to lineup