Council Pop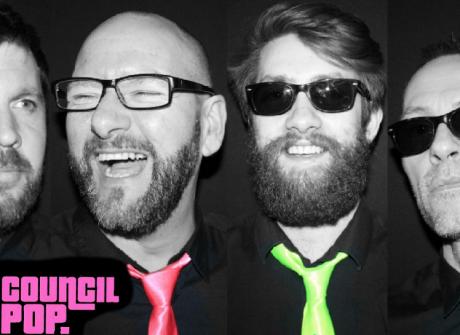 Council Pop originally set out as a psychedelic rock 'n' roll synth band, founded between school friends Trev "Prellie" Townsend (founding member of The Prellies) and Darren "AxMan" Edwards.
Council Pop was put together by these two experienced musicians as a voice for equality & equity! Trev's vision for Council Pop was to have a big glam rock sound with an 80's synth overbite and topical lyrics screaming at the negative aspects of the political spectrum.  
 
But being Trev, he also wanted the band to learn some Beatles songs and aim to launch the band at International Beatleweek in Liverpool. The set was chosen, the sound was starting to take shape and rehearsals were going well, but then the devastating news that Trev had passed away stopped the band in its tracks, momentarily.  
  
There was never a thought of giving up on the band, but without Trev's leading ideas, political knowledge and driving force of the electronic sound, the remaining members chose to move away from the synths and stick to Trev's ultimate ethos for rock n roll… Fast & Hard. 
 
Council Pop – for the many, not the few! 
Back to lineup