CoastBeatles (The Netherlands)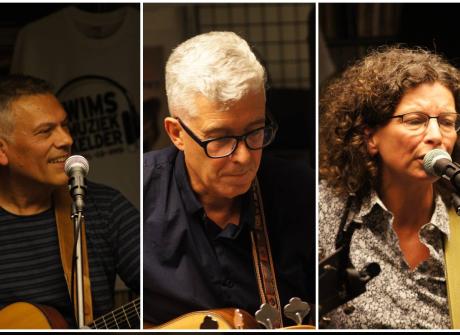 CoastBeatles is the Dutch "one woman and two man band", which originated from our band CoastBeat. We founded the band in 2015, with the name reflecting its repertoire: Westcoast-style and Beatles songs with polyphonic vocals and strong melodies. We all grew up with the great music of The Beatles and really love playing and singing their songs. High quality musicality and enjoying playing together is a big contribution to our daily dose of energy!
CoastBeatles feel at home on stage on every occasion. As individuals and as a band, we have both national and international performing experience in countries all around the world.
At International Beatleweek 2023 they'll focus on the acoustic side of The Beatles. This features intimate songs like Norwegian Wood, Here Comes The Sun and If I Fell as well as mixing it up with a  few more upbeat acoustic based numbers like I'm A Loser, Can't Buy Me Love I Should've Known Better.
The group offer a slight twist to these songs by playing them in a semi-unplugged setting, giving the performances a pleasant ambiance. You might even hear the odd original, Beatles inspired number that they have been working on.
CoastBeatles are: Ernie Hoffmeister ( guitars, vocals, harmonica), Marion Visser (bass, vocals, violin) and Bart Weggemans (guitars).
Ernie shares this awkward but also funny memory: "During Beatles day in Mons (Belgium) I was playing Norwegian Wood in a pub. Mark Lewisohn attended the performance and asked if he could join in with this song. Of course we granted his request, due to my nervousness I forgot my capo and played the whole song in the wrong key…!"
Come see us and sing along, or just listen!
Back to lineup