White, Alan (England)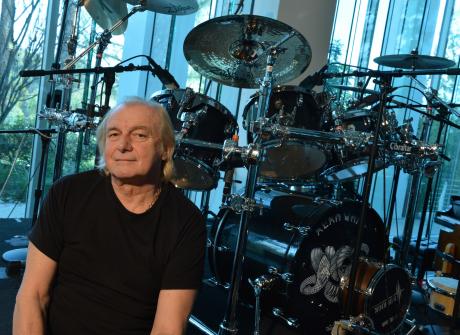 Alan White is a Rock and Roll Hall of Famer, best known for being the drummer of the band Yes but before he joined them in 1972, he played with not one, but two Beatles! We are delighted to welcome Alan and his lovely wife Gigi back to Liverpool and International Beatleweek 2019.
When John Lennon agreed to perform at the Toronto Rock and Roll Revival Festival in September 1969, he put a band together overnight that included Eric Clapton, Klaus Voormann and, of course, Yoko. John had seen a young, 20-year-old Alan White drumming the night before and called him up the next day to ask him to get on a plane to Canada for the gig. Initially thinking it was a wind-up, he put the phone down on him but luckily John phoned back and the rest is history. They had their only rehearsal on the plane ride from London and the results can be heard on the Live Peace in Toronto album.
Alan went on to record drums on the single Instant Karma before being recruited by George Harrison for his debut album All Things Must Pass. The following year he was reunited with John, George, Klaus and producer Phil Spector for the Imagine sessions at John and Yoko's Tittenhurst home studio and played on several tracks including the title track, now John's most iconic song. Alan White has also recorded with the likes of Denny Laine (pre-Wings), Ginger Baker and Donovan among others.
Alan joined YES in 1972 and they became one of the premiere Prog rock bands of the 1970s. YES was inducted into the Rock & Roll Hall of Fame just last year. 50 years on from Toronto, Alan will be sharing his memories and stories of his time with John and George as well as performing a special show.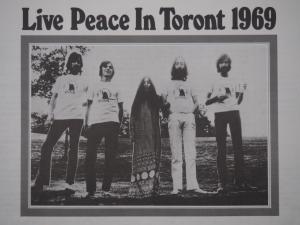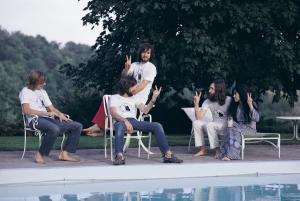 Back to bands