Tulio, Gleison (Brazil)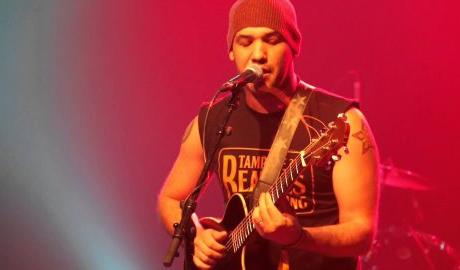 Gleison
Tulio
 has become a familiar face at International Beatleweek with his previous performances in 2009, 2010, 2014, 2016 and 2018. Usually accompanied 
on bass guitar 
by 
Keilla
 Jovi, 
Gleison
 will be appearing again this year as a solo artist.
However, as many will know, Gleison Tulio is not a traditional solo acoustic performer but a one-man-band, using his guitar for rhythm, lead and percussion to create a soundscape larger than the sum of its parts. With harmonics and loops, sometimes even switching to bass guitar, Gleison's arrangements are individual to him, taking the songs to completely new places.
 
Born in the city of Pedro Leopoldo, Minas Gerais State, in the southwest of Brazil, Gleison is a one man guitar show with a strong voice and an abundance of charisma, pushing the boundaries of solo performance with instrumental improvisation and his own, unorthodox ways of exploring the sonic possibilities of his guitar and the various other instruments he plays.

Gleison performs with authenticity and passion and delivers electro-acoustic and percussive reinterpretations of the best rock music. 
 Expect a set full of energy and excitement, unpredictability and originality, balanced with Gleison's warm and friendly personality, taking you on a journey through some of those best loved songs with a completely fresh approach. 
Back to bands