Tom Murray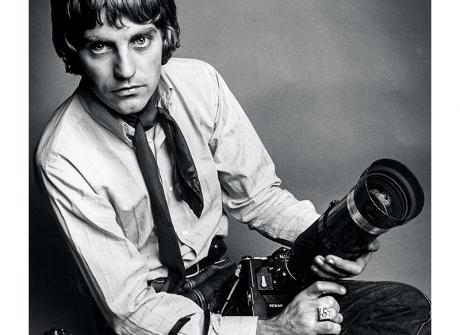 Description
Tom Murray is an award-wining photographer whose work spans portraiture, theatre, fashion, advertising, newspapers and magazines. Murray worked alongside master photographers Helmut Newton and Lord Snowden and at 25 he became the youngest person to photograph the Royal Family. He has since immortalised subjects such as Elizabeth Taylor, Angelica Huston, Dustin Hoffman, Calvin Klein, and Ralph Lauren.
In the summer of 1968, Murray was invited to a publicity photo shoot for a popular rock and roll group: The Beatles. From two rolls of film, Murray kept 23 negatives, which are considered the most important colour photographs of the group from that period of their career. The collection has become known as The Mad Day Out: Summer of '68 and was released as a book in 2016 for the first time.
His work has been exhibited in galleries and museums throughout the world and has appeared in numerous international magazines and newspapers like GQ, Vogue, The New York Times, and The London Times.
Tom is a dedicated fund-raiser who now devotes much of his time to charities through the auctioning off his photographs or straight donations of his works. His endeavours have helped to raise over 8 million dollars.
Tom will be appearing as a guest speaker, as well as showcasing his photographs with a special exhibition at our annual Beatles Convention at The Adelphi Hotel on Sunday 27th August.
Back to bands