The Songbards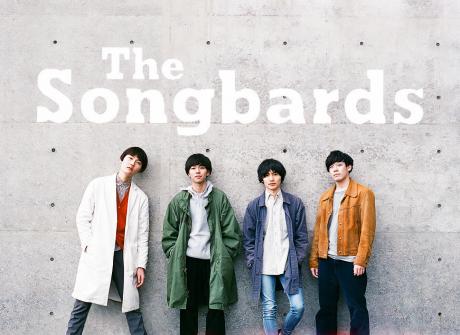 The Songbards (Japan)
The Songbards are the one of the brightest hopes in the Japanese contemporary music scene. This year, the band released their first EP CD "Cages in the Room," which includes 5 original songs. Since then, they have been touring all over the country while appearing on many media platforms including TV and radio as well as digital and physical newspapers and magazines. Now The Songbards are working on their first full album to be released this autumn. Yes, they're gonna be big stars!
The Songbards were formed in 2017 in Kobe, one of the biggest port cities in Japan…like Liverpool.
The members are Yuji Matsubara (guitar, vocal), Kohei Ueno (vocal, guitar), Atsushi Shibata (bass, vocal) and Yoshihide Iwata (drums, vocal). All of them were born in 1994. They like Oasis, The Smiths, The Libertines, The Lemon Twigs, The Kooks and many other UK and US rock music but The Beatles are their most favourite. They love The Beatles music and have been dreaming of the day that they stand on The Cavern stage for a long time individually, even though that have only been together as a band for one year.
They are a young and vibrant band who will bring a lot of energy when they bring their dedicated and varied Beatles set to Liverpool (Hold Me Tight, It's Only Love and Across The Universe to name a few).
Back to bands