The Rival Poets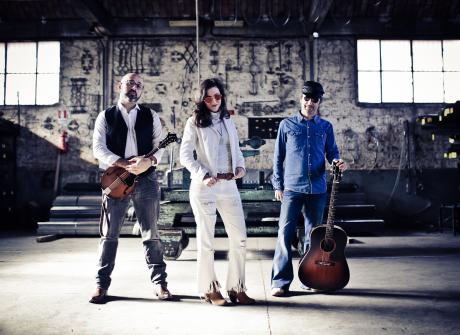 Description
Angelica Pallone (vocals) and Daniele Bazzani (guitar and vocals), started performing The Beatles' music in 2015 as The Blackbirds; when Lino Muoio (mandolin) joined them, they released an album of original music in English as The Rival Poets in 2017. They created a unique sound with an unusual lineup, acoustic guitar providing the rhythm, mandolin creating textures and the two voices, Angelica's lead with Daniele's harmonies, often singing together.
Their Liverpool appearance will be a very special one, with the three of them performing the Fab Four's music.
The self-titled album was recorded live in the studio in just one day (December 17, 2016) sitting right next to each other, their sound wasn't possible to recreate playing separately, so they went "the old fashioned way". The freshness of their music and performance is well captured by the "no-overdubs" recording, as inner album notes state: "If you hear mistakes, it's because we made them".
Angelica has a background as a country and rock 'n' roll singer, Lino is one the most appreciated mandolin and guitar blues players around, taking his project "Mandolin Blues" all across Europe, Daniele is a well-known finger style guitar player who tours the world with his own music, and is also the author of music and lyrics in The Rival Poets.
Back to bands