Classic Double, The (Liverpool)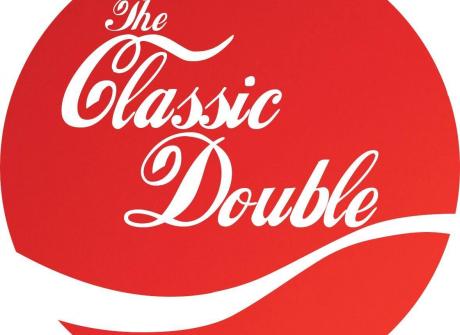 The Classic Double are the crème of top studio and live Liverpool musicians at their core with talent drawn from other bands to complete their mission; to deliver an evening of two full classic studio albums recreated with stunning accuracy.
Having conquered classic albums such as Revolver, Marquee Moon, Stop Making Sense, Donny Hathaway – Live Album, JJ Cale – Troubadour, Led Zeppelin II and many more, International Beatle Week sees the return of two particular favourites from 1970/1971 in The Doors – LA Woman and Santana – Abraxas, last performed back-to-back by The Classic Double at Liverpool's Parr Street Studio 2.
The Classic Double comprise creator Joel Goldberg on bass, the amazing Luke Heague on guitar, drumming legend Adam Goldberg and the incredibly versatile Adrian Gautrey; here on keys.
For the L.A. Woman album, they are joined by Stuart Capstick of local tribute, The Doors Rising.
For the Abraxas album the Latin vibe is captured expertly by Carles Grassot, the phenomenal Dave Goldberg and the percussive brilliance of Gafro Bowen and Stu Hardcastle.
Back to lineup