Byrne, Mike and Bernadette (Liverpool)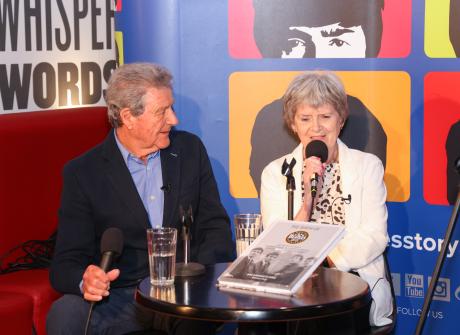 MIKE AND BERNADETTE BYRNE
Mike and Bernadette Byrne are the founders of The Beatles Story Experience at Liverpool's Albert Dock. They grew up in Liverpool in the 60s and experienced Merseybeat and the early years of The Beatles first hand.  Bernadette was a Cavern regular who went on to date both George and Paul, and Mike was a fellow Merseybeat musician and acquaintance of The Beatles.
They have recently launched a book – 'The Birth of The Beatles Story' – with over 200 images which tell the story of their personal relationship with The Beatles and the creation of this award-winning attraction.
Featuring personal memories such as Bernie being caught with her hair in rollers by George Harrison, and Mike being backed by a 21-year-old Ringo while playing at Butlins Holiday Camp to escaping screaming fans in George Harrison's car and secret meetings with senior Beatles' bosses in a London crypt.
Their lives have been linked with The Beatles across multiple decades. They not only witnessed music history being made in the 60s, but they went on to build The Beatles Story in the late-80s/early 90s.
They have a treasure trove of fascinating stories of their interactions with The Beatles in the early days and they will be signing copies of the book on the day.
Back to lineup