The Beaticks (Japan)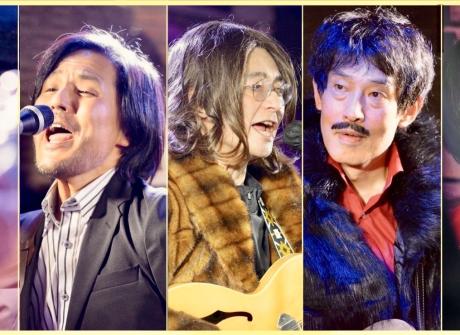 The Beaticks, formed in Tokyo, Japan in 2018, have been playing regularly since then, amassing a repertoire of 112 different Beatles songs, quickly gaining a reputation for their faithful tribute to the fab four.
This five-piece all have extensive experience playing in Beatles tribute bands, including previous International Beatleweek participants The QuarryBEAT. They were due to come to Liverpool in 2020 but had to settle for a place at the online festival, due to the global restrictions that year. The extra time has given them chance to develop the band and hone their craft together as a relatively new line up.
One of the best thing about International Beatleweek is having bands from all over the world, different continents, countries and cultures, finding a common bond in their love for The Beatles. It wouldn't be the same. Thanks again to our Japanese rep Kaz for bringing another great band to Liverpool.

Band Members: 
 To-Shi (bass) Band Leader
 Chiba-John (Guitar)
 Macky (Guitar)
 Aiko (Drums)
 Ke-I (Keyboards)

Back to lineup