SoulBirds (Brazil)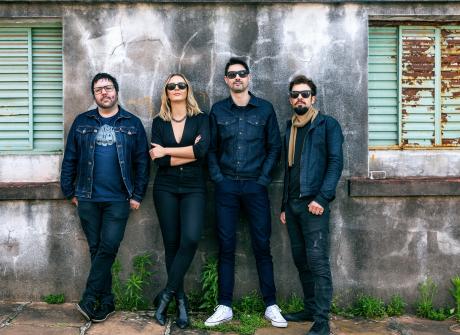 SoulBirds, from Brazil, started out as an acoustic duo in 2019, formed by Laura (vocals) and Diego (vocals and guitar). They participated in our virtual festival online during the pandemic in 2020 but have now expanded their wings into something bigger and better.
Since then the project has grown to include Fernando (drums) and Danilo (bass and vocals), giving them a fuller sound.
With Laura's powerful voice interpreting classics of soul and rock'n'roll, SoulBirds' concerts are known for excitement, energy and interaction with the fans.
In 2022 SoulBirds will land International Beatleweek's stage to show a set of Beatles' classic songs full of diverse mashups and a repertoire that will make you "twist and shout."
Back to lineup