Sargento Pimienta (Argentina)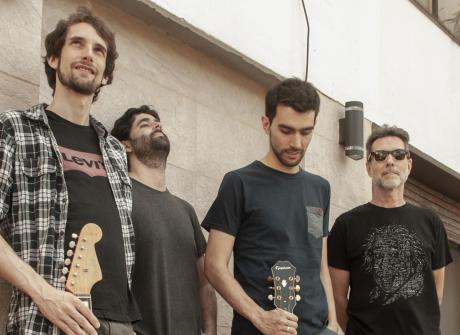 Sargento Pimienta (spanish for "Sergeant Pepper") are a quartet from Buenos Aires, Argentina, that plays The Beatles Music in an acoustic format.
The band formed, by chance, in August 2018. Eight months earlier, Diego, Tomás and Emanuel were sitting in a bar having a drink when the latter approached to greet Enrique, an acquaintance of his, who told him that he wanted him to play some Beatles songs on his birthday (in November) together with his "band". Emanuel said yes without hesitating, and brought the proposal to the other yet-to-be members, who agreed to join immediately. Marcelo joined them shortly after that to play keyboards and bass. The only suggestion for the show was that the format ought to be original. That is why they opted for an acoustic set: the Drumming role would be occupied by a Peruvian Cajon accompanied by Hi-Hat and Crash.
The group was then formed as follows:
Diego Montesano: Acoustic guitar and vocals
Emanuel Sorino: Acoustic guitar and vocals
Tomás Elizalde: ​Cajon ​and vocals
Marcelo Montesano: Keyboards, bass and vocals
The event was a success. Time passed and everyone believed that the project would end there, but the idea resurfaced. In mid-2019 they signed up for the Latin American Beatle Week pre-selection, organised by The Cavern Club Buenos Aires. After passing the initial audition in September, they returned to play at the festival on December 5 and 8, in front of a panel of judges that included Clark Gilmour from Cavern City Tours and Estefy Lennon. The band were chosen as one of two winners, to be invited to play at International Beatleweek 2020. Unfortunately due to the pandemic, the band have had to wait a bit longer than planned to come to Liverpool.
Sargento Pimienta will present original and complex reinterpretations of The Beatles' songs with rich vocal harmonies and unique arrangements. Although their versions are not 100% like the originals, giving some nuance of their own, they maintain the essence of the compositions of Lennon, McCartney, Harrison and Starr.
Back to lineup