Rubber Souls, The (Guatemala)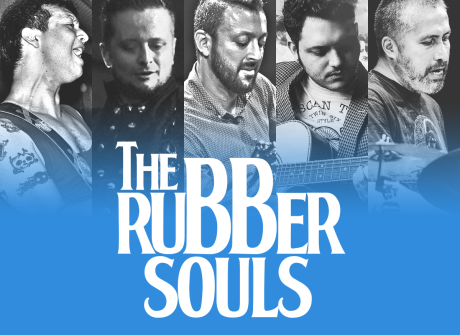 The Rubber Souls are a band that emerged in 2015 with the aim of being a part of the Beatles International Day Guatemala Festival, where they have performed in five consecutive editions.
In late 2018, the group competed representing Guatemala in the 18th edition of the Latin American Beatle Week held at The Cavern Buenos Aires (Argentina), and ranked as one of four finalists in the contest, positioning themselves among the top bands of the continent that year.
Currently, the band continue to play for several events commissioned by the British Embassy in Guatemala City. Further, The Rubber Souls have, on occasion, merged with string quintet and symphony orchestra ensembles, as well as expanded its show to include more British music legends such as Queen, The Police, The Rolling Stones, The Kinks, Dire Straits, Wings, Alan Parsons, Peter Frampton, Joe Cocker, The Hollies, Electric Light Orchestra, Bee Gees and Tears for Fears, among many others.
The band were invited to take part in 2020's event, which wasn't possible, so it's good to finally be able to welcome them to Liverpool.
Back to lineup