Rubber Soul (Brazil)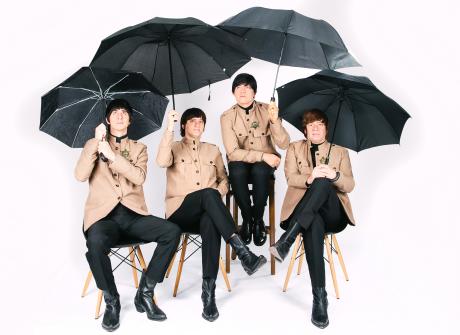 Rubber Soul from São Paulo, Brazil are back once again at International Beatleweek to entertain audiences with their tribute to John, Paul, George and Ringo!
With a highly professional show, the band goes through the entire Beatles career chronologically. Every detail has been designed to make you feel like you're really at a Beatles concert.
The band feature a number of identical costumes as they move through the different eras of The Beatles, such as the suits used on the Ed Sullivan Show, through the colourful costumes on the cover of Sgt. Pepper's Lonely Hearts Club Band and ending with the clothes they wore on the cover of the Abbey Road album. For each stage, different costumes, instruments, and music!
The band is represented by João Rodrigo as John Lennon, Mauricio Gomes as Paul McCartney, Gustavo Gazana who plays George Harrison and Caio Bartola as Ringo Starr.
Although they are originally from Brazil, the band have travelled all over the world, participating at many festivals, such as Abbey Road On The River (USA), International Beatleweek (England) and Semana Beatle de Latinoamerica (Argentina). The band proves that the magic created by the Beatles is well represented here, there and everywhere!
For this year the band will bring a new show, focused on the early Beatles songs career and also a special show, playing a whole iconic Beatles album!
Back to lineup