Rubber Soul Beatles (Brazil)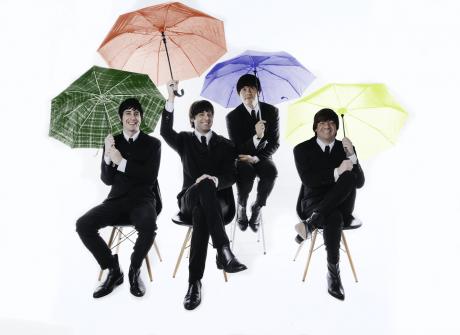 Rubber Soul Beatles started their activities at the end of 2005 and quickly gained a solid fan base and reputation as a top Beatle band for their high quality, professional performances.
A classic "Boots and Suits" band, Rubber Soul Beatles relive the music of The Beatles through their music, equipped with authentic instruments (such as Paul's Hofner Bass, George's Gretsch Country Gentleman and John's Rickenbacker 325) and dressed in suits and costumes reflecting the different phases of their career from breaking America on the Ed Sullivan Show, their final tour in 1966, the colourful cover image of Sgt. Pepper's Lonely Heart's Club Band and finally, the iconic crossing of Abbey Road.
Rubber Soul Beatles have toured their fantastic show all over Brazil, which also took them to the biggest Beatles festival in the country, BH Beatle Week 2012 in Belo Horizonte, impressing Beatleweek regular Tony Bramwell, a personal friend of The Beatles who also worked for them in many capacities.
In 2018, Rubber Soul performed five shows at the Abbey Road on The River festival (USA) and after a successful trip they were invited once again to perform six more shows this year.
For Maurício Gomes (Paul McCartney) he says that it is a great challenge and a great pleasure to perfectly reproduce the vocal harmonies and bass lines. Gustavo Gazana (George Harrison) impresses with his fidelity in guitar tones, while João Rodrigo (John Lennon) adds that the songs are performed with all the enthusiasm and energy of the Beatles at the height of Beatlemania. The songs are wonderful and we are proud to be part of this project, concludes Tico Giacominni (Ringo Starr).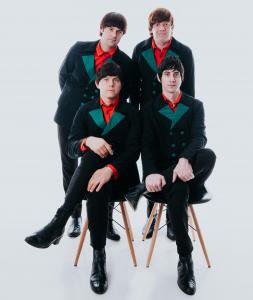 Back to bands