Richard Batty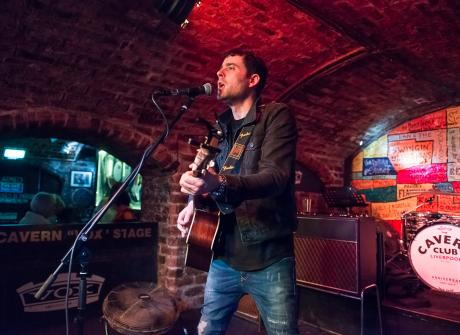 Richard is a singer/songwriter and resident acoustic artist at the world famous Cavern Club.
Richard has honed his craft, as a writer and performer over the years, and has been a resident solo artist 2009.
Richard has supported Paul Weller's touring band The Songbook Collective, The Blockheads, Big Country, Martin Johnson, The Cavern Club Beatles, Heather Peace and Geno Washington all in The Cavern Live Lounge.
In 2016 Richard performed as Bob Dylan in our 1966 and All That show at the Royal Court and he will be reprising his role as Bob Dylan in our Scousechella show at Grand Central Hall 27 August.
Back to bands