Pure McCartney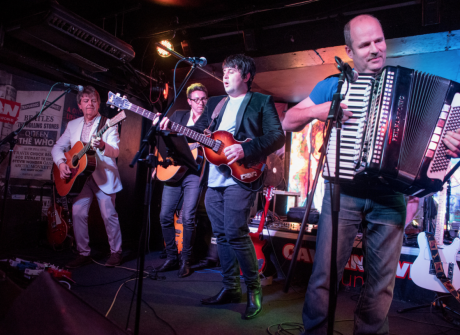 Pure McCartney (England)
A new musical tribute to Sir Paul McCartney, fronted by Tony Coburn and accompanied by a band of fabulous musicians, including resident Cavern band McDonald's Farm, perform a wide and varied collection of songs from McCartney's back catalogue – everything from Beatles, Wings and McCartney's solo records.
After a world-wide search, Tony was chosen by Beatles Engineer, Geoff Emerick, to recreate Paul McCartney's vocals in 'The Sessions' show which toured The UK and Europe culminating in a sold out performance at London's Royal Albert Hall. Geoff proclaimed Tony as the closest McCartney vocal he's ever heard.
Tony has performed around the world including London's West End and on Broadway, New York City. Tony is also part of our own successful resident band – The Cavern Club Beatles, who perform Friday and Saturdays in the Cavern Club.
Back to bands