Poison Gas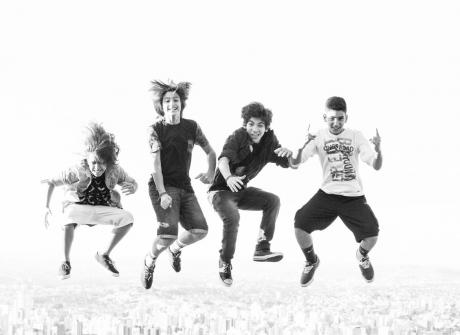 Poison Gas (Brazil)
Poison Gas was formed in Belo Horizonte – Brazil, by four young boys born between 2003 and 2004. The band's growing repertoire includes great Rock n' Roll classics and a few of their own compositions. Even though the group is quite young, don't be fooled as they can really rock!
The first big event of Poison Gas was a concert at FICC 2016 – (International Festival of Culture and Beer), performed at Mangabeiras Park (the biggest park in Belo Horizonte). Poison Gas opened the main stage, the audience was so stunned that without previous scheduling, the organisers fit them in a second show on an alternative stage where they performed to around three thousand people.
From there on, with increasing success and recognition, the group have been appeared on the radio, in the Belo Horizonte newspaper and in the specialised platform of Rock Metal Hammer (site teamrock.com). They have also played on the main stages of Belo Horizonte and other diverse events. Last December 9th, they performed at BH Beatle Week Festival, playing some Beatles classics and it was a huge public and critical success!
Nowadays they are recording their first EP in the studio, with their own songs written in Portuguese and English.
Back to bands