Pattie Boyd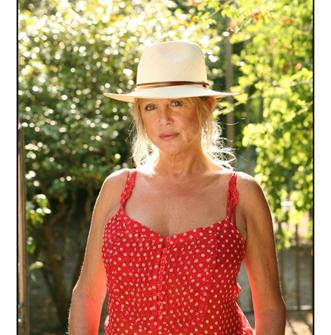 Pattie needs no introduction to Beatle fans being the first wife of George Harrison. They wed in 1966 (Paul McCartney was the Best Man) and were married for ten years.
Whilst married to George, Pattie was an integral part of some of the most pivotal Beatle events – she attended the Our World broadcast of All You Need Is Love in 1967. Through her interest in Eastern mysticism, she inspired all four Beatles to meet Maharishi Mahesh Yogi in London, also in 1967, which resulted in a visit to the Maharishi's seminar in Bangor.
Pattie also accompanied George on the Beatles' visit to the Maharishi's ashram in Rishikesh, India in 1968 and the Concert for Bangladesh which George arranged in New York City in 1971.
It's fair to say that Pattie has been the inspiration for some of the most beautiful love songs ever written – including Layla and George's masterpiece, Something. The title of Pattie's autobiography Wonderful Today also alludes to the classic Wonderful Tonight that Eric Clapton wrote about her.
Back to bands