One After 909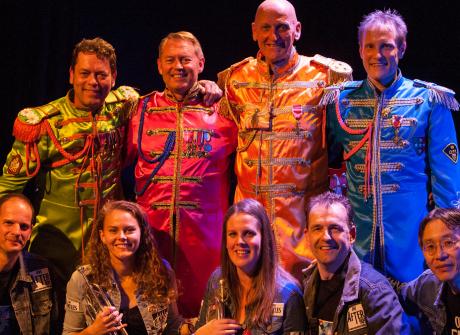 One After 909 (Netherlands)
The Dutch Beatles tribute band One After 909 is named after the famous rock and roll song from the album 'Let it be'. They are widely appreciated in the Netherlands and beyond. Their authentic voices and harmonies make the band an unforgettable experience. In two different settings (Fab4 and orchestral Sgt. Pepper) they have already performed at venues like The Cavern Club (Liverpool) and The Indra (Hamburg).  Playing over 100 different Beatles songs they will take you back to the times of Paul, John, George and Ringo!
They started off as a group of friends sharing their appreciation for The Beatles and they officially kicked off as One After 909 in March 2010. Since then the band has grown rapidly and performed at many theatres, concert halls and other venues in England, the Netherlands and Germany. Last year they performed their first rooftop concert at the Cinemec Theatre in Utrecht, which will be an annual event now.
They also performed at the Beatles Festival in Mons, Belgium last October. They are proud to be at the International Beatleweek and look forward to meeting you all!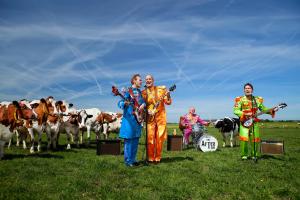 Back to bands