#4 Dream (Japan)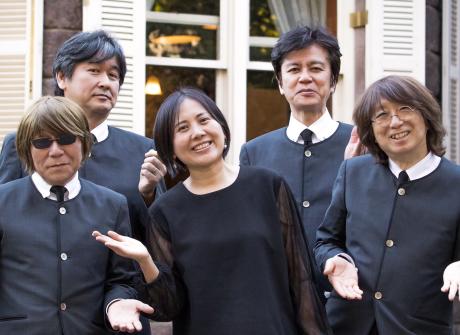 Founded in January 2019, #4 Dream's band members all have over 20 years' experience performing, some of them even more! They have a repertoire of over 100 Beatles songs and play them faithfully to the originals. They were planning to be part of International Beatleweek in 2020, which was sadly impossible for them to attend due to the pandemic and its travel restrictions, so this time is long awaited trip to Liverpool for them all.

The band leader, Mr. Tea is not only a great musician but also an event organiser. For over 15 years, he and his wife Richie (drummer for another Beatleweek 2023 band, HIPS) have been organising a big Beatles festival in Japan called 'Fool on the Holiday', which attracts a large audience every year. Mr. Tea is also very famous as a 'One man Queen' performer in Japan (fabulous!).
Yuji Harrison has been to Liverpool as a member of 'The QuarryBEAT' (2017) and 'Strawberry Twins and Friends' (2019).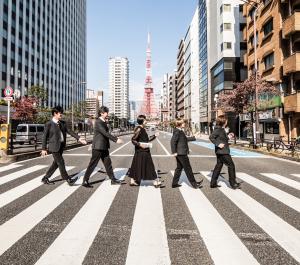 Yuji explains that the band name, while being a play on John's famous song, #9 Dream, brings it back to The Beatles (the fab four) but also that the project is for dreams. Mr. Tea continues, "It would be great if we can turn various dreams into reality." Oiwake, who plays the drums, say that, "Playing the music of The Beatles in Liverpool is my lifelong dream." Zoo and Eri are also very excited to be part of this dream come true!
Some of their favourite songs to play at the moment are: I Call Your Name, Honey Don't, The Night Before, Long Tall Sally and Lucille, as well as all the usual well known hits!
Members:
Zoo John (Rhythm Guitar)
Tea (Bass)
Yuji Harrison (Lead Guitar)
Oiwake Ringo (Drums)
Eri (Keyboards)
Back to lineup