Nowhereband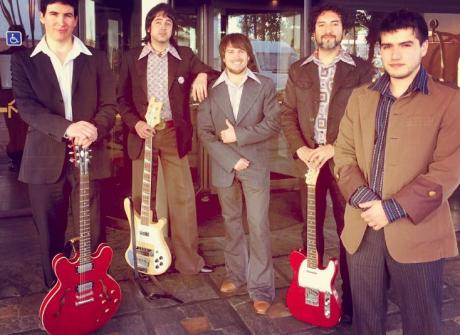 Nowhereband (Chile)
Nowhereband Chile started in 1999, in the yards of a university in Santiago, Chile. The founding members were Virso, Yamil and Sebastián; then, Pablo and Eduardo were added.
The band have performed on important stages in Chile, during the Chilean Beatleweek (which has been taking place in Santiago, since 2002), Argentina (Cavern Club of Buenos Aires, since 2004) and Brazil (Belo Horizonte BeatleWeek, since 2013).
Currently, Nowhereband presents the show "Beatles Live in the 70's", imagining what The Beatles would sing in the 70's.
Back to bands