Nowegian Beatles, The (Norway)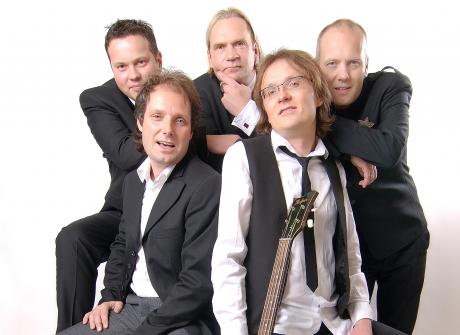 The Norwegian Beatles really are the toppermost of the poppermost, coming from Alta in Norway, known for its views of the Northern Lights, they are probably the world's most northern Beatles tribute band!
Their love affair with England's own northern phenomenon started out when
they were just kids. Listening to Beatles cassettes and collecting every picture or magazine article they could find about the group. They formed their first band when they were 11 and even before they had guitars they used to sing Beatles songs to the beat of snare drums that they had borrowed from the local school orchestra.
The Norwegian Beatles home in on those original recordings and are well known
for their great live shows. Kai`s powerful drumming, Howard`s wailing guitar and Vegar`s authentic keyboard arrangements combined with Kjetil and Conrad`s strong vocal make them a great live band, full of effervescent energy. This year they are coming to Beatleweek for the eleventh time and will performing a whole set of Beatles B-Sides at the Yacht Club on Monday.
A late addition to last year's festival, when they found out that a place had opened up, they immediately booked time off work, rearranged holidays, moved pre-existing commitments to make sure they could return to International Beatleweek to shine
Back to lineup