Norwegian Beatles, The (Norway)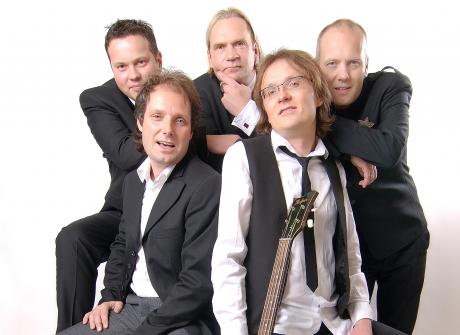 Coming from Alta in Norway the Norwegian Beatles are probably the world's northernmost Beatles tribute band.
It started out when they were just kids, listening to cassettes and collecting every picture or magazine article they could find about the Beatles. They formed their first band at the age of 11 and even before they had guitars they used to sing Beatles songs to the beat of snare drums that they had borrowed from the local school orchestra. 
This early fascination of the Beatles inspired them to evolve into musicians, composers and recording artists themselves. In 1989 they released their first LP/CD with the band Cinematic World. This became the start of a lifelong music career. 
In recent years they have performed as the Norwegian Beatles all over the world. In Oslo, Washington, Paris, Salon de Provence, Louisville, Liverpool and many, many more places. The members of the band have released many original albums in various projects, but when performing as The Norwegian Beatles they sound truly close to the originals and are well known for their great live shows. Kai's powerful drumming, Howard's wailing guitar and Vegar's authentic keyboard arrangements combined with Kjetil and Conrad's strong vocal make them a great live band. In recent years they have become regulars at Abbey Road on the River, the most prestigious Beatles festival in North America. 
The Norwegian Beatles are Kjetil Linnes (Bass and vocal), Bjørn Conrad Berg (Guitar and vocal), Håvard Pedersen (Guitars), Vegar Johansen (Keyboards) and Kai Skimelid (Drums). 
Back to bands