Neil Innes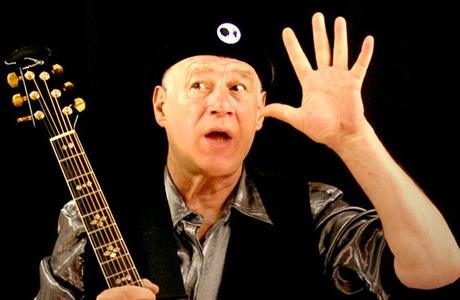 Description
Beginning his musical career with the Bonzo Dog Doo Dah Band, Neil Innes appeared in Magical Mystery Tour in 1967 ("Death Cab For Cutie") and had a U.K. hit single with "I'm the Urban Spaceman" in 1968, produced by Apollo C. Vermouth (aka Paul McCartney!).
After appearing weekly on Do Not Adjust Your Set, Innes became the unofficial "seventh python" contributing songs to their stage show, albums, and films, and even acting in a few sketches in the last year of their television series. Innes eventually became an integral part of this classic comedy troupe.
In the post-Python era Innes continued his association with Monty Python, appearing in several of their individual projects before teaming up with Eric Idle to write Rutland Weekend Television. A sketch on this provided a springboard to Innes' next big success and the project for which Innes is probably best known, the loving but dead-on Beatles parody, The Rutles – All You Need Is Cash. Besides starring as Rutles leader Ron Nasty, Innes wrote 20 perfect Beatles parodies for the soundtrack. In 1996, Innes regrouped The Rutles to record "Archaeology", a similarly faultless parody of The Beatles' Anthology.
Innes went on to make a solo series in 1979 on BBC television, The Innes Book of Records and composed the music for children's television including Puddle Lane (also playing The Magician), The Raggy Dolls (singing the theme tune) and The Riddlers.
Neil is no stranger to International Beatleweek and we are as excited as ever to invite him back for two special shows in the Cavern Live Lounge on Tuesday 29th August.
Back to bands