Morris, Carl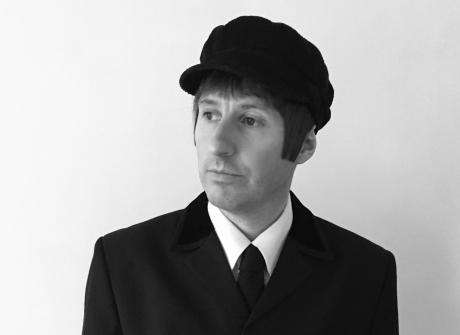 Carl Morris is a Mancunian singer/songwriter, musician, and solo performer, who writes his own music and specialises in Britpop and Indie covers as well. He has performed all over the UK and overseas at Mod events and scooter rallies, a particular highlight being a trip to Sicily for the Modwear festival! As a seasoned performer, he has made the regular trip over to Liverpool to play The Cavern Club at International Pop Overthrow Festival and other events doing both originals and covers.
Carl has a style and repertoire that takes in the history of classic British guitar music: Mersey Beat, British Invasion, Mod culture, The Jam, The Smiths, The Las, Britpop and Noughties Indie, to paint the picture.
He released his debut EP, 'Ecstatic' earlier this year, which can be found on all major music platforms, and as a lifelong Beatles fan he played his first International Beatleweek festival last year with sets dedicated to the fab four, continuing that ongoing legacy of Manchester musicians playing at The Cavern Club, from The Hollies, Oasis and Elbow to name a few.
Back to lineup