Molto Bene Grazie Band feat. Filippo Cuomo Ulloa (Italy)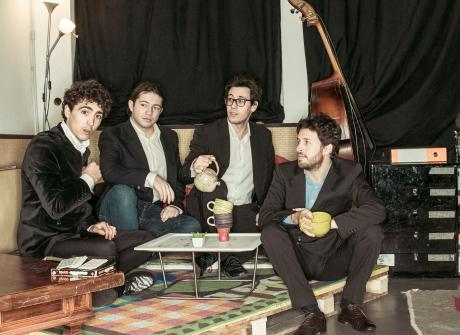 Molto Bene Grazie Band is an elegant, original and entertaining musical project. Born with the idea of ​​creating the right atmosphere for every type of evening, involving the audience with warm sounds and enthralling rhythms.
Molto Bene Grazie Band deals with verve and the right dose of irony with a repertoire that moves easily from jazz to blues up to rock 'n' roll and '60s beats. 
In the last five years MBGB have performed all around Italy including two appearances at the Beatles Day Camogli in Italy in 2017 and 2018. Molto Bene Grazie Band will be in Liverpool with a great show, in which they'll play Beatles' songs with a wonderful and original motown sound.
This show will feature Filippo Cuomo Ulloa, singer, musician, producer and composer, who will rejoin the Molto Bene Grazie Band, for the first time in a couple of years.
Molto Bene Grazie Band feat. Filippo Cuomo Ulloa
Filippo Cuomo Ulloa – lead vocals, guitar & arrangements
Gianluca De Pasquale –  piano & vocals
Paolo "Paolo" Tixi – drums & vocals
Paolo Nouvion – bass & vocals
Back to bands