Mitchell, Janice (Speaker)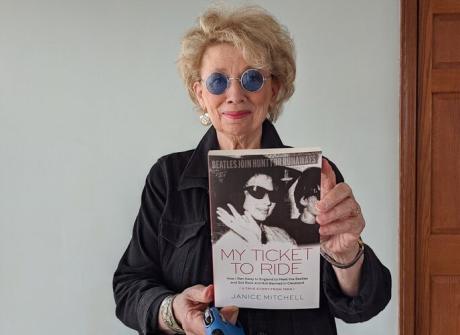 Janice Mitchell made national headlines this year when she published her story, My Ticket to Ride, detailing the time she and her school-friend hitchhiked their way from Cleveland Ohio, to the UK, in search of the Fab Four!
The escapades of these teenage girls sparked and international (wo)man hunt in September 1964 until the 16 year old girls were finally located in Britain and sent home. Janice has toured the Beatles festivals of the USA recounting her story, selling and signing books and we're glad to welcome her back to Liverpool all these years later.
Back to lineup