Mark Hudson (Guest)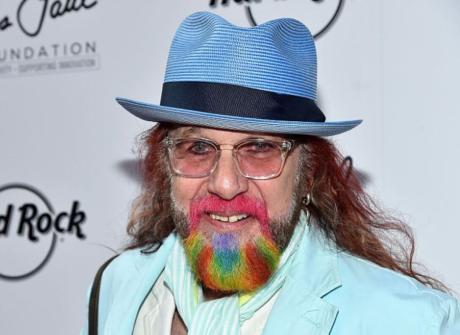 Mark Hudson is no stranger to International Beatleweek, having brought his stories, energy and general lunacy here many times before!
He is a Grammy award winning songwriter and producer who has worked with artists such as Ringo Starr, Harry Nilsson, Ozzy Osbourne, Aerosmith and Celine Dion.
In 1998, he began working closely with Ringo Starr as producer or co-producer on his next 5 studio albums, starting with Vertical Man and followed by Ringo Rama, Choose Love and Liverpool 8, as well as their 1999 Christmas album. This era was a return to form for Ringo, with many of the material having a more Beatles inspired sound and was even joined by George Harrison and Paul McCartney as guest stars.
At 2015's festival, Mark put together a fantastic concert at the Royal Court with a band made up of musicians who all worked and played with members of The Beatles at one time or another, it was called 'The Boys Who Knew the Lads' and was a massive highlight.
In 2019 Mark Hudson gave a fantastic interview at The Convention, he literally could talk all day, and we might just let him this year…
Back to lineup