Magical Mystery Band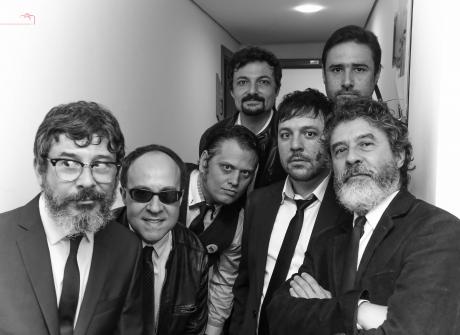 Magical Mystery Band (Brazil)
Magical Mystery is a band from Santa Maria, a city in the southernmost state in Brazil, and the band present, in an emotional and respectful manner, songs of all periods of The Beatles' career.
Imagine a stage with seven Fab Four enthusiasts, who entertain audiences wherever they go, have fun and put all their energy into it, with their own style of playing The Beatles' songs. That's Magical Mystery!
Each concert is a different experience, an exchange of energy with the audience, in which the intense research work, arrangements and interpretation become more and more evident in a unique show.
Loyally present in the most important theatres and Beatles festivals in Brazil, Magical Mystery will now debut in Liverpool.
Allow yourself to travel through the amazing works of John Lennon, Paul McCartney, George Harrison and Ringo Starr with Magical Mystery. Be a part of this story!
Back to bands