Luduvice, Hamilton (Brazil/UK)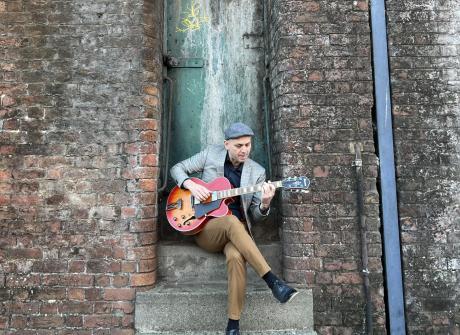 Hamilton Luduvice is a solo performer originally from the State of Sergipe, Northeastern Brazil who fuses all elements of Brazilian music into a seamless cultural mix.  
 
After 15 years in Portugal and currently living in Liverpool, Hamilton has been "maturing" his music and acquiring new influences. With a repertoire based on Bossa Nova, Samba Jazz, Northeastern rhythms (Forró, Baião, Xote, Maxixe etc) the Beatlemaniac Hamilton sincerely expresses his music with elaborate chords and contagious melodies.  
 
Hamilton Luduvice already has two recorded releases and is recording a new album "Bossa Dance" that will be available on digital platforms this summer. The new album of original songs will feature the mix of rhythms so characteristic of the musician's sound. With lyrics in Portuguese and English, the album will have Bossa Nova, Samba Jazz, Baião and rhythms from Portuguese-speaking Africa. 
 
As he doesn't like labels, Hamilton Luduvice's music can be inserted in what the world calls Brazilian Jazz.  
 
At Beatleweek 2022 Hamilton will play the Fab4's repertoire mixed with Brazilian rhythms in a contagious beat. 
Back to lineup