Lost Beatles (Paraguay)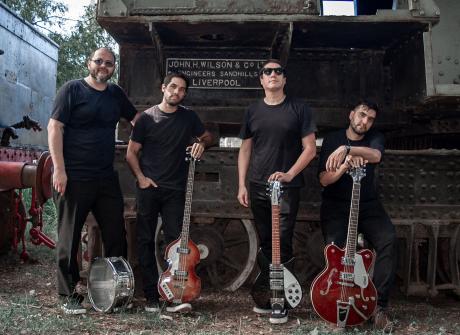 Founded in 2013, Lost Beatles from Asunción, Paraguay, are celebrating a decade together in the best possible way by playing in Liverpool, at International Beatleweek and looking forward to stepping on that iconic Cavern stage.
This four-piece cover various eras of The Beatles' career but they deliver them in their own style, with their own arrangements and reinterpretations.
Some of the band's highlights from the last ten years include playing with former Beatles drummer Pete Best in 2017 and an event with Apple Scruff, Lizzie Bravo in 2019. The band really enjoyed being part of these shows, getting to work with and meet people who actually knew "the boys.'
The band also got to the final of the Beatle Week, Latin America in 2019 at The Cavern Club, in Buenos Aires, Argentina and more recently taking part in Paraguay Festival in 2021 in their own country. They've also played many shows at different theatres of Fernando de la Mora, Concepción and Asunción, including the main theatre of Asunción "Ignacio A. Pane" Theatre, the most important place for every artist in Paraguay to perform.
Back to lineup