Liverpool Beat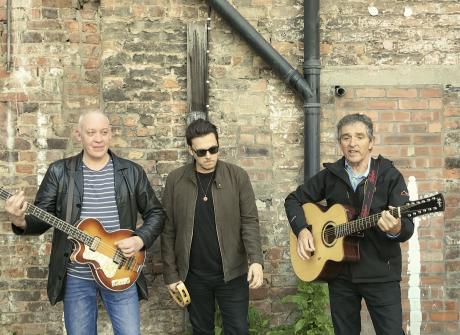 Liverpool Beat made their debut at the festival in 2018 as part of our show at the old Locarno Ballroom, one of the few surviving original Mersey Beat venues.
Now this might have been their first appearance in this set up, but the guys have been around IBW and the Cavern club for a number of years. Eddie and Martin were long time members of The Shakers of course, whilst new boy, drummer Liam, is actually a graduate of the "Cavern Rock School" (sounds very grand!!) which he attended about ten years ago when he was a wee nipper!
Liverpool Beat play Mersey Beat and play it how it should be played. With their prime-time Saturday afternoon residency on our famous front stage, the band feature all of those great bands that defined the Cavern during that period. Liverpool Beat are proudly endorsed by our good friends at Hofner and the fit is just perfect. Walk down the famous Cavern steps, walk into "the best of cellars", look to the left and be instantly transported back to the day and enjoy our very own – Liverpool Beat! 
Back to bands