Kluseman, Ralph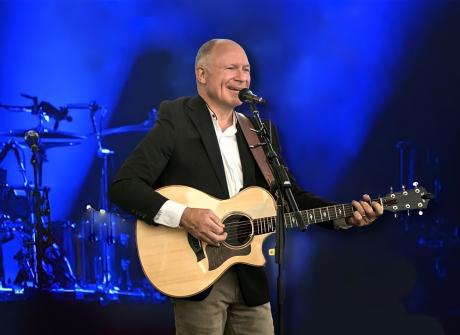 Ralph Kluseman is a singer, guitar player and entertainer who has been performing for over 55 years as a solo artist, as a duo and with his Beatles tribute band.  He is an inductee into the Iowa Rock 'n' Roll Music Association Hall of Fame. 
 
His first band, called "The Light Brigade" opened for a regional touring band when he was in the seventh grade in 1968. He entertains with the music of The Beatles, Neil Young, America, Paul Simon, The Everly Brothers, John Lennon, Paul McCartney and many more. 
 
Ralph is the President and Board Member of the Iowa Rock 'n' Roll Music Association Hall of Fame & Museum. He actively fundraises to create live music performances and scholarship opportunities for the children of Iowa. He is also a team member of The Brian Epstein Legacy Project, which is responsible for the new statue of Brian Epstein in Liverpool. Ralph has over 45 years of business development experience and is a business counsellor for the N.E. Iowa Small Business Development Center, where he works with existing businesses and business start-ups in Iowa.  He is the Co-Director of the Rock & Roll Rewind Music Showcase which is held annually as a fundraiser for special needs kids. 
 
From Dubuque, Iowa, located on the Mississippi River, Ralph lives with his wife, Sheila, and enjoys spending time with their four children and six grandchildren. In their spare time they tend to their large garden, ride their e-bikes and travel in their RV. 
Back to lineup