Just Beatles (Scotland)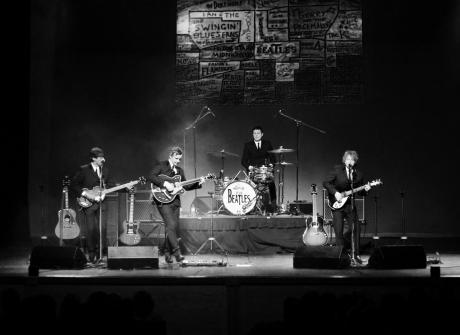 Just Beatles have firmly established themselves as a popular Beatles band in their native country of Scotland and have received many invitations to play at Beatles Festivals all over the UK and throughout Europe.
The band's career spanning sets go from the early singles of Love Me Do through to Sgt. Pepper and Let It Be, all performed with a love and warmth for the music. The band's history goes back to 2009 when bassist Dougie Orr drafted in guitarist Dave Bernthal to play in his Macca band, which slowly formed into a new band, now complimented by Stevie Hunter on rhythm guitar and Gary McCauley on drums, focusing on… Just Beatles! The lads have played at Beatleweek previously and more recently, were hand-picked by music giants Korg, (who now own Vox amplifiers), to provide the vocals for the advertising campaign of their Beatles inspired Liverpool keyboard! Every aspect of their performances has been perfected in their quest to emulate the Beatles, making them one of the best bands out there. Welcome back fellas!
Back to lineup