Jukebox Beatles, The (Puerto Rico)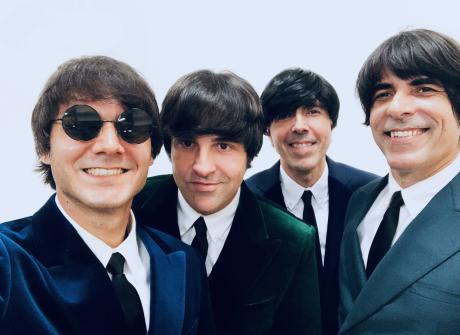 Out of sunny Puerto Rico comes "The Jukebox Beatles," a Beatles tribute like no other! For more than 20 FAB years, The Jukebox Beatles have successfully integrated three generations of Beatle fans. Their live shows stand out for their faithful and exact rendering of The Beatles' music. Their versatility is what sets them apart from other groups by recreating the spirit and the magic of The Beatles through the most important element: the music. 
An award-winning International Beatles tribute with countless shows and concerts at festivals, cruises and resorts all over the world. From their native Puerto Rico to the United States, Canada, United Kingdom, Central America and the Caribbean, they have performed with legendary stars like former Beatle Pete Best, British Invasion icon Billy J. Kramer and Grammy Award winner José Feliciano, among others.
An amazing experience complete with the original instruments and amplifiers like those models The Beatles used, as well as replicas of their famous suits, including the famous Beatle boots! The Jukebox Beatles will deliver note for note recreations of The Beatles' most loved songs.  From their early hits like "I Want To Hold Your Hand" and "Twist and Shout" to their later classics like "Get Back" and "Hey Jude". Obscure album tracks, pre-Beatlemania and solo Beatles material….it's all there!!
It is indeed a "jukebox" of Beatles music!
Back to lineup