Jay Goeppner's Backdated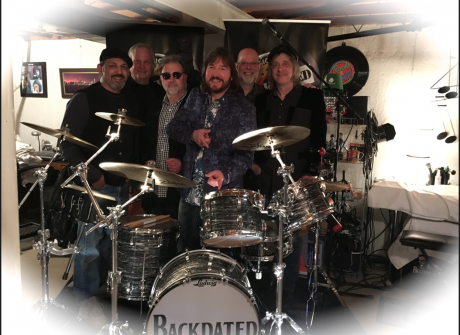 Backdated (USA)
Jay Goeppner is back, and this time he's brought his band… Backdated! A fresh and energetic pro band comprised of seasoned musicians from the Chicagoland area delivering timeless 60s & 70s British & American Classic Rock from the moment they take the stage.
Led by lead vocalist and frontman Jay Goeppner (whose John Lennon Tribute Shows are world renown), every performance is exciting and full of showmanship and musical surprises! Jay is a world class Beatle and Classic Rock performer who brings his vast energy and entertainment experience to every show. Jay has performed with rock legends Roger Daltry, Peter Frampton, Cheap Trick, The Moody Blues, Yes, Joe Walsh and many others. Jay Goeppner has appeared at Beatleweek many times before with his Instant Karma incarnations, as well as a duo with Maiju Lepomaki. 2018 will mark Jay's 10th appearance at International Beatleweek.
Backdated cover fun recognisable classic rock hits from The Beatles, Stones, ELO, The Who, The Kinks, Motown, and many more forming an all encompassing repertoire that will keep you dancing as well as solo songs from all four Beatles.
Backdated consists of six musicians who all share a passion and love for The Beatles:
Jay Goeppner, Rob Nelson, Heath Chappell, Mike Chard, Rob Martinez and Gabe Sanchez. All are experienced performers and stage veterans faithfully reproducing those old favourites and will take you back to when you first heard them.
Back to bands