Hudson, Mark (USA)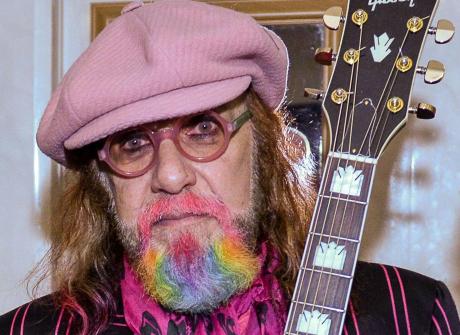 Mark is a Grammy award winning songwriter and producer who has worked with artists such as Ringo Starr, Harry Nilsson, Ozzy Osbourne, Aerosmith and Celine Dion. Mark first found fame in music with his brothers, Bill and Brett (The Hudson Brothers), who had a decade long career including a TV show and Teen-Idol status in the mid-70s.  Their band, deeply influenced by the Beatles, had two top-20 hits, "So You Are A Star" and "Rendezvous."
Throughout the 1980s, Mark worked in various projects including co-starring with Geena Davis, leading the house band on Joan Rivers' chat show and recorded many vocals for Phil Ramone, singing backing on Madonna's Crazy For You and later Ringo Starr's Time Takes Time album in 1992. It was around this time that he co-wrote Aerosmith's hit single, Livin' on the Edge, and went on to co-write a number of songs with the band.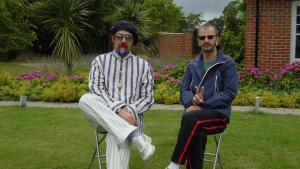 In 1998 he began working closely with Ringo Starr as producer or co-producer on his next 5 studio albums, starting with Vertical Man and followed by Ringo Rama, Choose Love and Liverpool 8, as well as their 1999 Christmas album. This era was a return to form for Ringo, with many of the material having a more Beatles inspired sound and was even joined by George Harrison and Paul McCartney as guest stars.
In 2014, Mark released his solo CD, fittingly called, "The Hooligan"lso, Mark produced the late Harry Nilsson's last album, still as yet, unreleased.
At 2015's festival, Mark put together a fantastic concert at the Royal Court with a band made up of musicians who all worked and played with members of The Beatles at one time or another, it was called 'The Boys Who Knew the Lads' and was a massive highlight.
This time Mark will be recounting his own experiences and stories of his long and illustrious career in music in the Ballroom on Sunday afternoon followed by a rocking set in the evening with McDonald's Farm.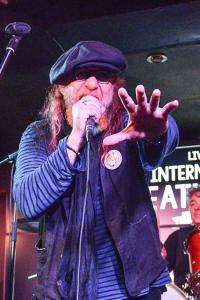 Back to bands